On 20th September, the first roadshow of "Innovation For You" has been successfully held as scheduled. It is launched by Investment Forum of China Innovation in Cardiology(shorten as Forum) and was proceeding simultaneously in USA, Shanghai and Nanjing. About a hundred of people from more than 30 domestic investment institutions have been attracted to this roadshow.
Five quality projects from California, Florida, Arizona, San Antonio in USA and Nanjing, China were invited to be present, covering such diversified areas as surgical instruments for thoracic surgery department, orthopedic biomaterial, bone prosthetic device, protective device in heart surgery and drugs screening platform. The roadshow was chaired by Mr. Qingchao Liu, the Vice President of Hautai Medical Industry Investment Fund (shorten as Hautai), vice-council of the Forum. More than 30 renowned investment organizations and financing institutions including Dinova Capital, Hautai, CITIC Securities, C-Bridge Capital, OrbiMed Advisors, Bio Venture, SAIF Partners, Morningside Venture Capital have participated in the business matching.
This roadshow invited three chief physicians from Orthopedics department, Cardiology Department and Cardiac Surgery Department of Jiangsu Province Hospital, giving one-on-one in-depth comments and technology consultations on projects and offering detailed medical supports for subsequent investment decisions.
The Forum will continue to launch various activities and build a platform for clinical experts, policy makers and industry investors to make close communication and cooperation.
Any inquiries and intended discussions from investment institutions are greatly welcome.
Tel: 021-33537002*8032
The Introduction of Roadshow's Projects:
1. Miret: Minor instrument used in minimally invasive thoracic surgery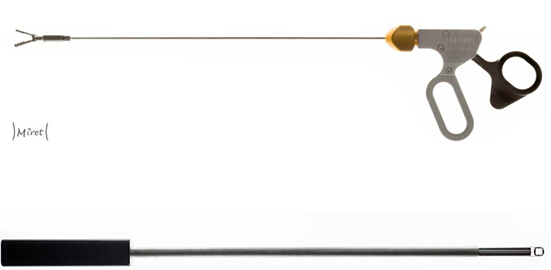 Miret is an instrument used in Minilap(Mini endoscopic) surgery. It improves the surgery with standard endoscopic and makes Minilap surgery more easier.
2. Aperion : Orthopedic biomaterial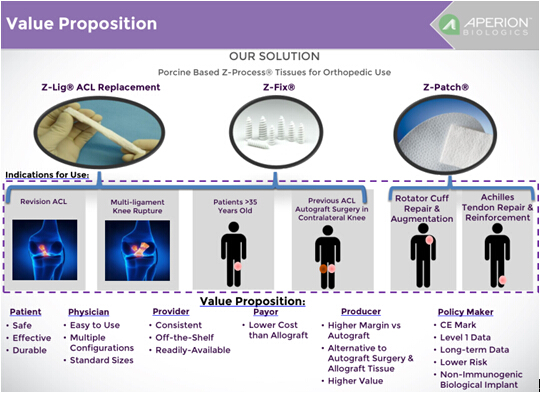 Z-Lig®ACL Replacement、Z-Fix®、Z-Patch® , innovatively developed by Aperion, is a heterogenous ligament repair material applied to ligament reconstruction surgeries for anterior cruciate ligament of the knee joint, shoulder and ankle ligaments, Achilles's tendon and so on.
3. Ancora: Cardiac valve annulus fixing device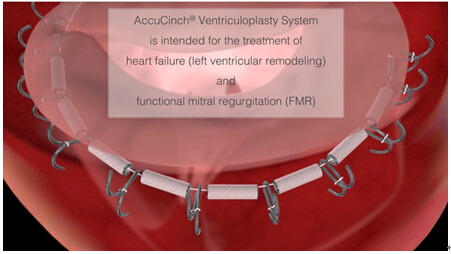 AccuCinch, developed by Ancora, creates a novel technology for stenosing mitral annulus .
4. PONTiS: Innovative repairing device for tendon and bone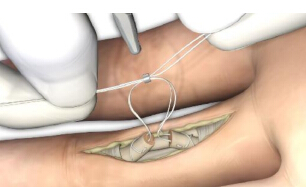 PONTiS is a unique metallic material applied in the surgery of suture between tendons, tendon-bone and tiny bones. PONTiS stitching wire has the advantages of high strength, low ductility and relatively low stimulation to tissues. It's high strength will benefit the function of joints during early rehabilitation.
5.Help Stem Cell Innovation: Platform for Regenerative Heart Drug Screening Based on Human iPSC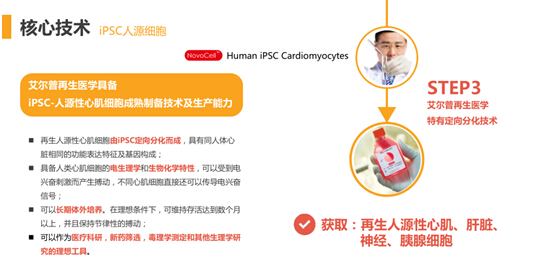 It provides a platform for screening new drugs for heart diseases and stem cell therapy. Compared with the current similar type of platforms, the qualities of iPSC are more correspond with physiological characteristics of adult heart and will be better applied.
For detailed projects' slides and doctors' comments, please follow our official WeChat account and send "920 roadshow information" in chat window. Our service staff will contact with you.